Moving house? Need a clean?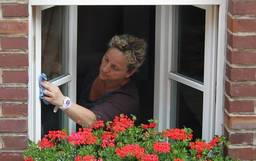 Have you recently sold your home? Has your rental lease expired and your moving on?

Whatever the reason, moving house is a very stressful time.

Unfortunately you cannot dodge the move out clean in order to get your bond back. It does require a good amount of elbow grease – or save your time and energy and get someone else to do the end of lease cleaning for you.

You'll forgo your bond unless you leave your rental property spick and span for the next tenant. Bond money is normally equivalent to a full month's rent so is worth making the extra effort.

Sometimes you need to spend a little in order to save and this is definitely the case when it comes to hiring experienced cleaners to do your moving out cleaning.
What do you get for your money?
For $250 you'll get an average-sized two-bedroom unit scrubbed from top to bottom – including that all-important toilet, oven, stove and rangehood.
In addition to the "basics," this amount typically includes your doors, walls and windows cleaned, carpet cleaning is an additional option, a requirement for some tenancies especially with pets.
Quotes will vary according to the size of the house or unit, and the extent of the work needing to be done. For a larger three-bedroom place you could expect to pay around the $380 mark. Some tenants on a budget prefer to do the easier section of the clean while they get the professional cleaners to complete: oven, kitchen, bathrooms and windows etc.
And don't be scared into thinking you'll be forking out for a complete two days of work for an end of tenancy clean. While it may take you that long to get your place in order, experienced cleaning teams will power through it in a fraction of the time, usually within hours.
Why you need professional end-of-lease clearners
A professional end of lease clean allows you to focus on your move and new home without being dragged back to scrub your old one. You will actually end up strides ahead financially. But be careful not to under estimate the work involved!
You may be confident that you can handle the clean yourself, but be careful not to underestimate the hard work required.
End of lease cleaning is much more involved than your typical fortnightly clean. You're often dealing with trying to clean appliances, fixtures, walls and ceilings at a time when you are already over the move mentally.
Rather than spending your weekend knee-deep in dust and grime, it makes sense to leave the demanding task in the hands of a professional cleaning company.
Rental Bond cleaners not only work harder, but smarter. They know exactly what real estate agents and landlords are looking for in a clean and make sure they deliver.
Performance guarantee
Most end of lease cleaners who offer cheaper options, may not offer a guarantee nor will they offer insurance should any issues arise. Reputable companies do - and they make sure they deliver!
If you fail to get your full bond back due to a cleaning issue, check to make sure the cleaners will happily return to the property and rectify the problem providing it was an original part of the cleaning description.
Request a full cleaning tax receipt which you can present to the real estate agent or landlord as proof you've had the place professionally cleaned.
Once you've settled the cleaning bill you shouldn't have to open your wallet again. Instead, you can get busy spending your re-claimed funds on moving expenses – and then pocket the rest!
To access a cleaning guide or for more information about a final house or end-of-lease clean, please contact the expert contributor.